Very often I receive questions like "What camera do you use?", "What lenses do you use for your photos?" and more gear related questions. It's time I introduced you all with the camera, lenses and other gear related to photography that I use for taking photos in my Instagram, or as some would say – what's in my camera bag.
The camera
I own a Nikon D5200 – nowadays quite old camera, released in 2013. I bought the camera in 2015 for 392 €.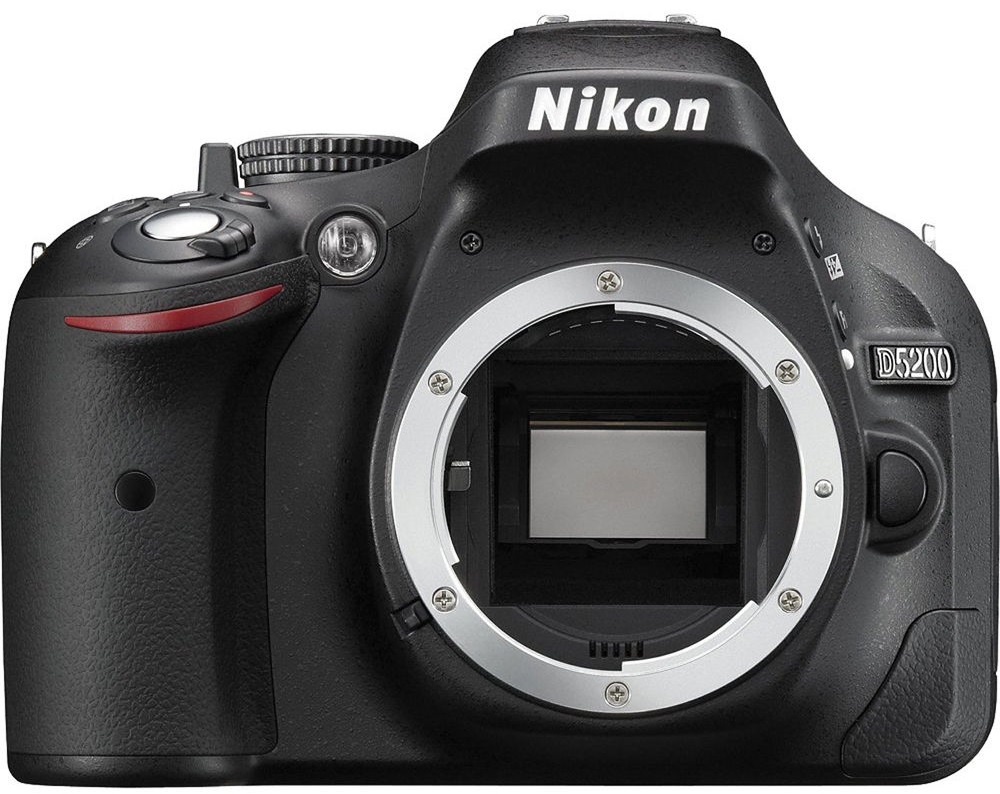 Why I like it
What I like about the camera is the flip-out screen. It's so useful when photographing something that's low to the ground, flowers, animals and other macros. The (quite) large megapixel amount (24MP) is well enough to be able to crop the photo a lot without losing detail in the photo. I crop my photos very often.
Want to see an example of how much I can crop the photo without losing detail? Tap here – a "Before-after" blog post will open. You can scroll down to the photo of a wasp – I have shared the full photo as well as the edit (which is cropped a lot) there.
More alternatives
I suggest getting a newer version of the 5000 series, since the camera cannot really be bought anywhere anymore, if you would be interested in purchasing it. Currently the latest one is Nikon D5600.
Comparing Nikon D5200 to the Nikon D5600, the differences are quite enough. The new version, compared to mine, has touch screen, wireless connectivity, it's lighter, as well as the battery life is much larger.
Purchase the camera
I have linked multiple of the Nikon 5000 series cameras below. Tap on the link to open the product on Amazon. Nikon D5600 or Nikon D5200, or Nikon D5300.
Lenses
I currently own three lenses – Nikkor 18-200mm (telephoto), Sigma 105mm f/2.8 (macro) and Nikkor 50mm f/1.8G (portrait; works well for close-ups). The telephoto was my first lens that I bought alongside my camera back in 2015, and used it as my only lens for a while. After trying out a macro lens, I momentarily knew I want one as well! I purchased a macro lens in the end of 2017 and my macro journey began. In the end of 2019 I purchased the 50mm lens. I have wanted one for a while, and looking at all the photos on Instagram (50mm f/1.8 is a VERY popular standard), I finally made my choice. Turns out I buy new lens every 2 years. I guess the next one will be in 2021? 🙂
Nikkor 18-200mm (AF-S DX NIKKOR 18-200mm f/3.5-5.6G ED VR II)
It's a lens that will give you both wide angle (at the 18mm) and quite a zoom (at 200mm) to capture anything more close-up. You can capture birds with it in close-up trees.
Although I use this lens very rarely, I do take it with me on my trips. Therefore a lot of my travel photos are taken with this lens.
Further down you can see some of my photos from my Instagram that are captured with this lens. I captured the first two photos in Madeira island, and other two in Latvia.
Why I like it
While I don't use it often anymore, since I love taking macro photos, and this does not really work for macros, a feature of the lens is very useful. While you're focusing, you can override the focus by rotating the focus ring any time. Even if the lens haven't focused on a subject with auto yet. That's a feature I would want in my macro lens as well, but I have to wait until the camera focuses with my macro lens, and only then can I override it (alternatively I can just switch to fully manual focusing and do all the work myself).
Also the fact that it can capture both wide (enough) angle photos and zoomed in photos is useful when you want one lens that can do it all.
Purchase the lens
I have linked the lens on Amazon. Tap here to open the product.
Sigma 105mm f/2.8 EX DG OS HSM
My most used lens of all time. Around 80% of photos in my Instagram are captured with this lens, so it's worth taking a look.
Why I like it
It's a lens that I am happy with having with me all the time. If I notice an insect or a butterfly, this lens can do the work. I can get as close as 32cm to my subject to capture really outstanding macro captures. It has optical stabilization, meaning that there's smaller chance of having a blurry subject when you move your hand while shooting (compared to lenses which don't have OS).
Here are some of my best photos captured with the lens:
More alternatives
While the lens might be too expensive for some people (starting from 411 EUR in Latvia), there are other, cheaper macro lenses in the market as well.
Not counting the Sigma 105mm one, the only other macro lens that I have used is Tamron SP AF 90mm F/2.8 Di (starting from 369 EUR in Latvia). It's much more lighter (405g compared to 725g of my macro lens), but that's for a reason – it does not have image stabilization. There is a version of the lens that includes image stabilization, but it's much more expensive (Tamron SP 90mm F/2.8 Di MACRO 1:1 VC). I would say it's a really good lens, the photos I took with it look similar enough to the ones taken with my 105mm one.
Here are some photos captured with the Tamron lens:
Purchase the lens
I have linked both of the mentioned lenses in Amazon. Tap here for the Sigma one, and here for the Tamron one.
Nikon AF-S 50mm f/1.8 G
My most recent lens that I have for a little bit longer than half a year now. It's very compact and very light. I was surprised by how weightless it is compared to my macro lens.
Why I like it
It gives dreamy bokeh at f/1.8. I mean really dreamy, especially if you are close to your subject. It's perfect for portraits, since it has wide angle enough, but it still gives such amazing depth of field.
You need to take in mind that the closest focusing distance is 45cm, so you won't be able to go as close to your subjects as you would have wanted to. This threw me off for a moment when I tested the lens, but I got used to it.
Here are some examples of what the lens can achieve:
More alternatives
There also is a very similar lens, but an older version – Nikon 50mm f/1.8D. Comparing these two, the G version has instant manual-focus override and the ability to autofocus on Nikon's cheapest DSLR (including mine, which is the reason why I purchased the more expensive one). The D version also is louder when doing the focusing work, but it also is lighter.
Purchase the lens
I have linked both lenses on Amazon. Tap here for the one I own (Nikon 50mm f/1.8G) and here for the older, cheaper one (Nikon 50mm f/1.8D).
Other gear
I am happy to share other gear that I have as well, including my camera bag, my memory cards, shutter trigger and more.
Camera bag
I own a quite cheap camera bag from AliExpress. I purchased it after my previous bag (bought from E-bay) broke down, and I am very happy with the purchase.
It's the bag in the photo below.
Why I like it
The bag has enough space for my camera (with a lens on) and two more lenses. Sounds crazy, right? It's a compact bag. To be able to fit all the gear in the bag, the lenses have to be tightly next to each other though (with protective cases, of course). The bag has stick-on separators for you to be able to make separate compartments in the bag. It came with a waterproof bag, which can be useful when it starts to rain. I really like the texture of the material as well.
Purchase the bag
The bag can be bought in E-bay and AliExpress. Follow the link to open the product on E-bay. Or follow this link to open the product on AliExpress.
Memory card
When I started taking photos, I owned 4GB and 8GB memory cards. Now I laugh at myself for that, since with RAW they would fill up in a blink of an eye.
A while ago I purchased my first – larger memory card (Samsung 64GB MicroSDXC EVO Plus), but now I own and use a 128GB version of it, since the 64GB one filled up with RAW photos too quickly. You can tap on the links to open up the product on Amazon, if you wish.
Why I like it
Talking shortly – it's fast (Up to 90MB/s write speed, which is needed when taking multiple consecutive RAW photos). And its capacity is large enough to withstand multiple days of RAW photo shooting without having me deleting the photos.
Extra batteries
Having extra batteries available is so useful, especially if you don't charge up the batter each time after you use it. And also if you take lots of photos during the day. I often need to change the battery at least once during my walks in the botanical garden.
I highly suggest you to buy batteries that are original or close to that, since I have bought some that are not, and they behave strange, charging for a very long time and sometimes discharging too quickly
Battery charger
While the camera comes with a battery charger, sometimes you want to be able to charge multiple batteries at once. Then you either need to purchase another charger, or purchase one that can charge multiple batteries at once. I owned a cheap (and shady) battery charger that can charge one battery, and only recently purchased a charger that can charge two batteries, as well as that can show how much percentage the battery has. It's quite useful when you don't remember how much juice is in the battery.
I recently purchased this battery charger that can charge up to 2 batteries simultaneously. It has indicator for each battery so that I am able to see the percentage that each battery has.
Why I like it
The feature that I like most about the battery charger – is that it can be charged from a power bank, or in a car. Not always I remember to charge up all my batteries before driving somewhere, and the ability to charge them on the go – is awesome.
Purchase the charger
The charger is available on AliExpress. Tap here to open the product. The specific charger is for EN-EL14 or EN-EL14a batteries though, so if you want to purchase one, you would need to search for an item that supports your camera's battery.
Shutter release
When shooting indoors with weak lighting, I always struggled to get sharp photo due to the exposure being too long to get a well-lit photo. This is where a shutter release comes to help – you don't have to touch the camera to take a photo.
The only requirement is for you to click the button connected to the camera by a cable. Using such trigger prevents the camera from shaking or moving while the photo is being taken.
When using this trigger, it is very useful to manually set the focus before taking the photo. In that case the trigger would be used only to take the photo. Otherwise the trigger will also ask the camera to focus, and not always the auto focus focuses on your desired spot.
See the behind-the-scenes on a photo in my gallery – it was taken using the shutter release.
External hard drive
While this is not a camera accessory per se, it's crucial to have an external storage to where to copy your photos and store them safely. Especially if you shoot in RAW, you need to have large enough storage not to run out of it all so soon.
I use Western Digital Elements (portable external hard drive) for that. Since I own a 1.5TB version, and it is filling up nicely with RAW photos that I take, I can suggest some larger capacities, such as 2TB or 4TB (tap to open on Amazon)
Conclusion
If you were thinking about purchasing some new camera gear or accessories then I hope this blog helped you make your decision. Or at least helped you to have some more comprehension about what to choose, and what to look at when buying these products.
If you have any suggestions for new blog posts, be sure to message me on Instagram. 🙂